Today is going to be one exciting post. Not only is it my very first guest post, it is a guest post from no other than the lovely Stasia from
Our Life on a Budget!
This morning she is sharing a post on how to keep your vacation on a budget, which is so ideal for this sweet summertime :)
Yall be sure to check out her blog and follow along!
Hello! I am Stasia, from Our Life on a Budget :)
I am a Christ follower, wife to Andrew, mama to Bailey Drew, teacher… and I am pretty frugal.
Lauren has been so gracious to let me stop by and share a little of my heart!
So… as the name of my blog infers, I figure I should write about something budget related!
7 Ways to Keep Your Vacation on Budget
1. This may seem to go with out saying, but you need to have a budget for your vacation. Whether it is a day, weekend or week long trip, a budget is a must. When you don't have a budget you are going to look at your bank statement and say, "What! How did we spend that much?" Put in writing, or on envelopes, we will spend no more than X on food, X on shopping and so on, will keep your spending in check.
2. Take time to prepare ahead of time. How many days will you be gone? How much will you spend on gas? How many meals will you eat out? What things should you bring? A penny worth of planning can save big bucks in the long run. For example, when you go almost anywhere during the summer sunscreen is a must, but buying sunscreen at the beach or near your destination will probably be way expensive. Start looking for deals on sunscreen a few weeks out, or at least grab some before you go!
3. But don't get too prepared… I struggle with this one for sure! You can go a little crazy with the "preparations" and all of a sudden you have spent $300 at Walmart on things that you don't actually need for the trip. Case and point, last year at this time we took our two month old daughter to the beach. I got her reusable swim diapers, swim shirts, tents, sunglasses and the list goes on and on. When it came down to it, I didn't use half of it. There is not that much a two month old baby actually needs.
4. Only shop if your plan to shop. Just browsing shops, window shopping or stopping by the outlets can kill your vacation budget. There is *almost* no such thing as window shopping; you almost always buy something. We love to outlet shop (though my husband wouldn't admit to it). We either plan for it… like I said it is something we enjoy… or skip it entirely!
5. Don't eat out for every meal. First let me say that I think good food is an important part of any trip, I love to eat. But eating out every meal costs a small fortune, and you start to feel gross after a while. Even if you are staying in a place with no kitchen and no continental breakfast you can make this work. We plan which meals we are going to eat out before we go. If there is not kitchen we usually eat out one meal a day, if there is a kitchen we will just eat out a few times over the trip. We bring a cooler with fruits and veggies, stuff for sandwiches and granola bars. Also, as far as restaurants go, we try to steer clear of the super touristy places, and go for lower middle of the road places/prices. These are generally just as good if not better.
6. I recommend using a cash budget. It is harder to go over budget when you use cash and have a when it is gone, it is gone mentality. When you have thought about all the expenses on the trip, get out that money, and ONLY use that money.
7. Come with a tentative plan, but be flexible.
You have planned your food, what you are going to do, where you are going to stay and how much you are going to shop. But remember it is vacation, if plans change a little that is okay! :)
Lauren, thanks so much for letting me stop by:)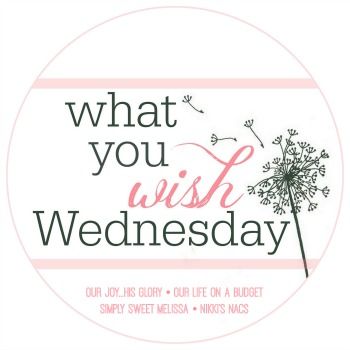 I hope you will follow me!
Blogger
Instagram
Pinterest
Facebook
Twitter